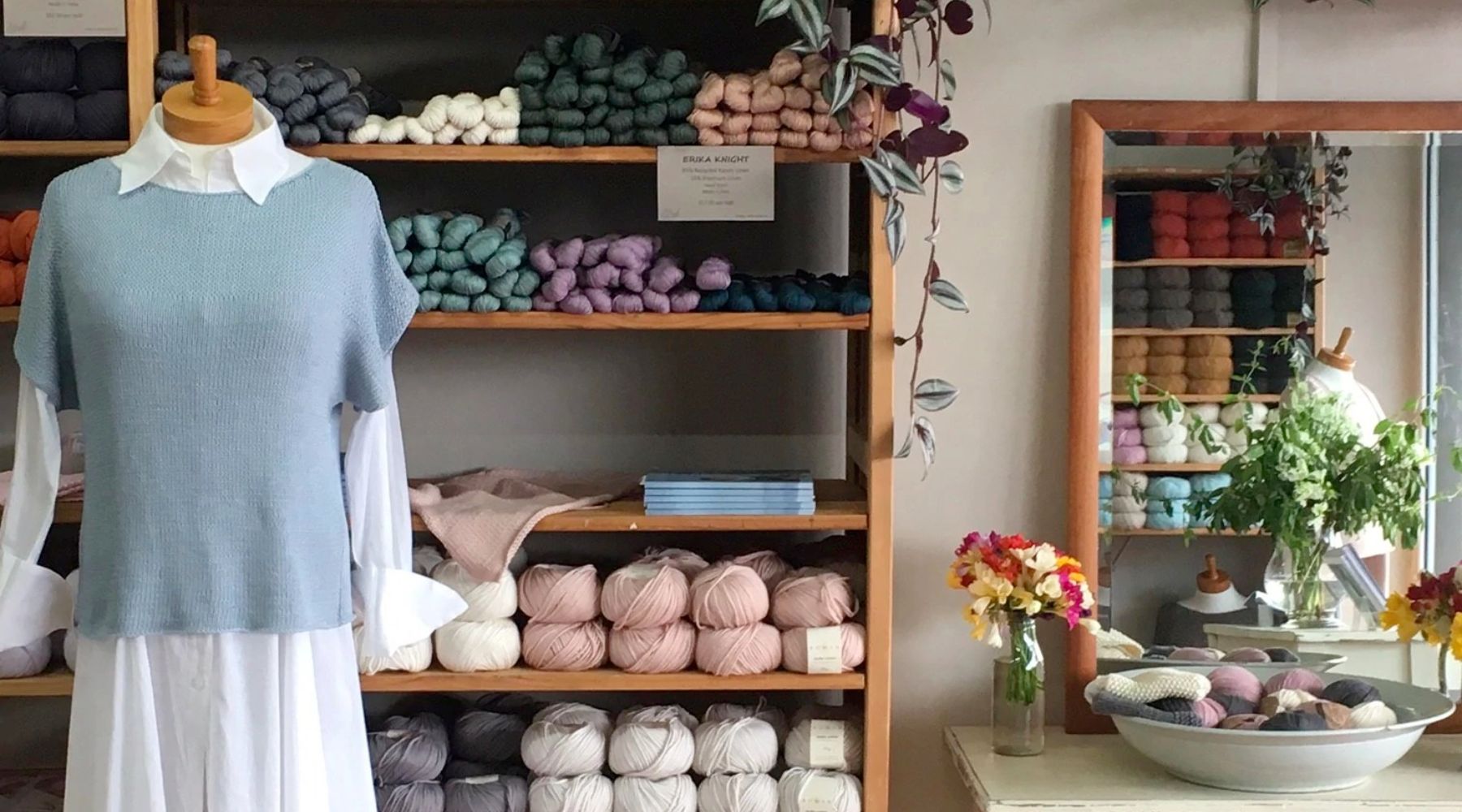 Wild & Woolly Yarns
If you're looking for a wool store or even a "yarn store near me" that caters to the knitting community, look no further than Wild and Woolly Yarns. We've been serving knitters for over 40 years, and we know what it takes to keep them happy. From wool and yarn to needles and patterns, even a bit of a yarn, we have everything you need to get your next project started. And if you ever get stuck, our friendly staff is always happy to help. So come on in and see us today. We'll be glad to help you find the perfect bit of yarn for your next project.
What is everyone saying?
Just love your shop. I visited for the first time yesterday (I live in Rotorua). Great selection of beautiful patterns and yarn. Now I've seen the yarn in the 'flesh' I will definitely purchase in the future.
Alison
Yesterday was the first time I bought wool from your shop and the first time I have attempted knitting a garment in a very long time. Thank you for your patience ensuring I had the right quantity of wool. I was most impressed with the range of wool and price points you had on offer. I know it won't be the last I time I visit and it was lovely to greeted so warmly.
Tanya
I can't believe that the second part of my order was completed about  11.30 yesterday morning and the parcel was delivered to me at school today.  It was put on my desk about 1.45 and could have arrived earlier.Absolutely great service from you and the courier.
Judi
I'm thrilled with the yarn I bought from you.  The colours are lovely and very true to your website photographs.  I visited Wild and Woolly yarns many times when I lived in Auckland and Wild and Woolly was in Devonport.  Buying on line is not the same of course as buying yarn in a wool shop but it's good to know that in this case anyway the colours shown online are accurate.
Gail
Thank you so much for my order. Very happy with how fast my order was delivered. I will certainly order again with you
Diane
You have such a beautiful shop and your care and attention of me when recently shopping with you was exemplary!  Good luck with your new venture and no doubt I will see you again soon!  
Carolyn
Blog posts
Blowing fibers into a mesh tube is the latest way to make yarn, and several manufacturers have brought out their own blown yarns over the past couple of years.

Manufacturers tend to emphasize how light and airy the yarns are. But what is the most interesting is that blown yarns have no twist.

Read now

Yarn weight refers to the thickness of a particular yarn. It is measured in wraps per inch (WPI) or by its international number system which ranges from 0 (lace yarn) all the way up to 7 (jumbo yarn). Different weights of yarn have their own sets of advantages and disadvantages, so it's important to understand how each type of yarn can be used effectively.

Read now

If you're new to knitting, it's easy to make some common mistakes. Here are four of the most common knitting mistakes that beginners make, and how to fix them.   Mistake #1: Choosing the wrong yarn   Yarn comes in...

Read now
Search our Product Range
Enter a keyword and quickly find exactly what you're searching for